Customize modern SharePoint forms with Plumsail Forms. Whereas this tool can be used for obsolete classic UI only.

Watch video
Rich well-styled forms
without programming
Form targeting rules built on user membership or field values
Support of all SharePoint editions
including SharePoint Online in Office 365
Rich well-styled forms
without programming
Form targeting rules built on user membership or field values
Support of all SharePoint
2010 / 2013 / 2016 / 2019 editions including Foundation and Online in Office 365
Design
Personalize
Style
Connect
Code
Publish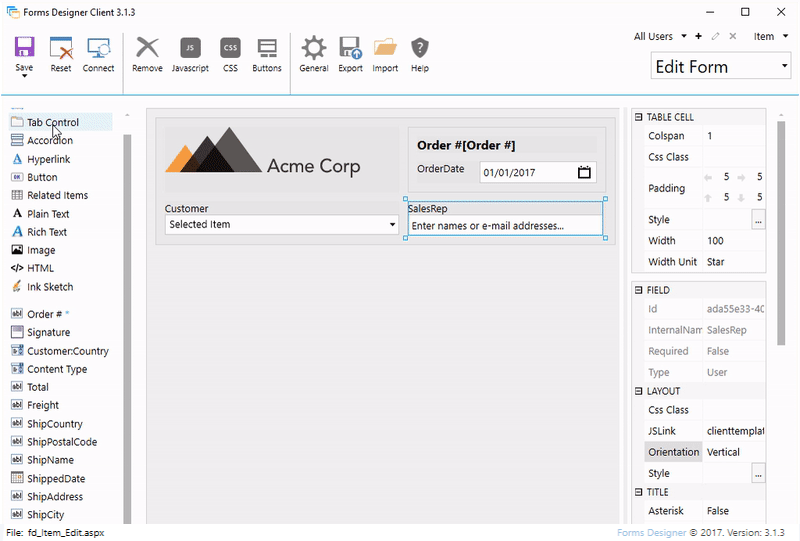 Design forms for specific content types quickly without programming and using any skills in HTML and ASP.NET.
You can customize forms of:
Regular SharePoint lists
External lists
Document libraries including new forms of Document sets.
Forms Designer is fully compatible with any custom or 3rd party columns.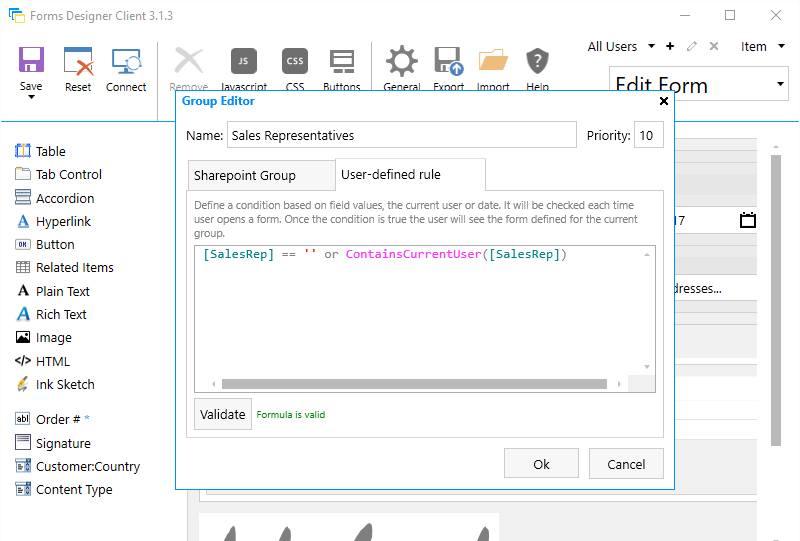 Create specific forms for different SharePoint groups or conditions based on field values, the current user or date.
You can hide certain fields or tabs from visitors or display them to owners only. Conditions allows to create completely unique forms for the user that the task is assigned to, for overdue or completed issues, etc. Please, see our documentation for more info.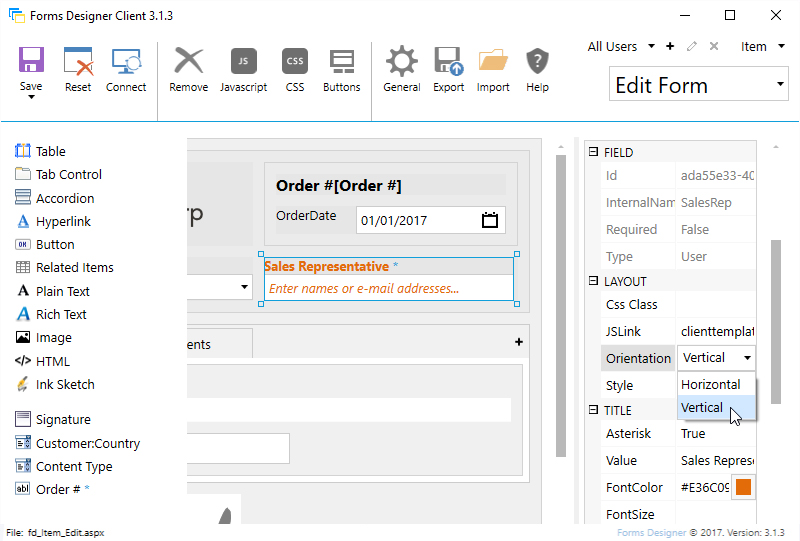 Setup properties to customize design of certain controls and fields according to your needs and company brand book.
You can hide labels of fields or distribute them vertically, change the size of table cells and titles, make fields read-only, define additional CSS-styles or override defaults.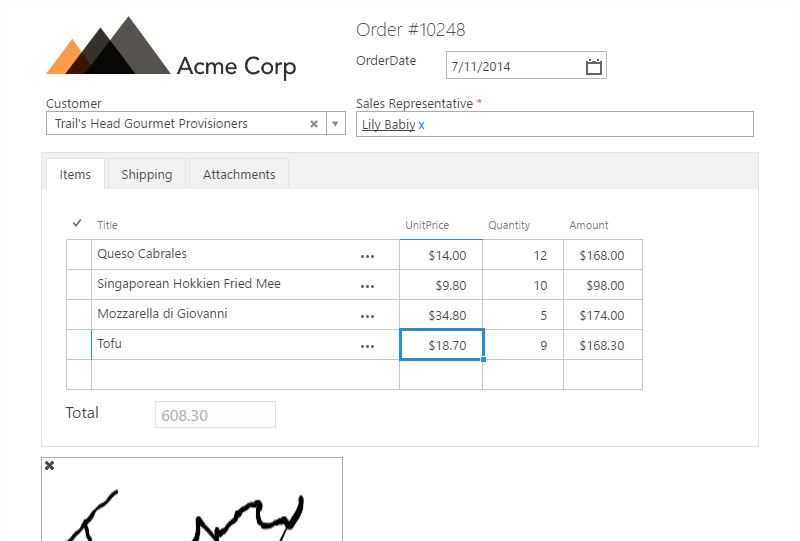 Link lists from different sites with Cross-site Lookup column and edit related items directly from parent form.
Cross-site lookup column allows you to link SharePoint lists and libraries from any sites. Forms Designer provides Related items control which helps to distribute the list or the document library filtered by the lookup column in the form. This functionality is very efficient for presenting parent-child relationships.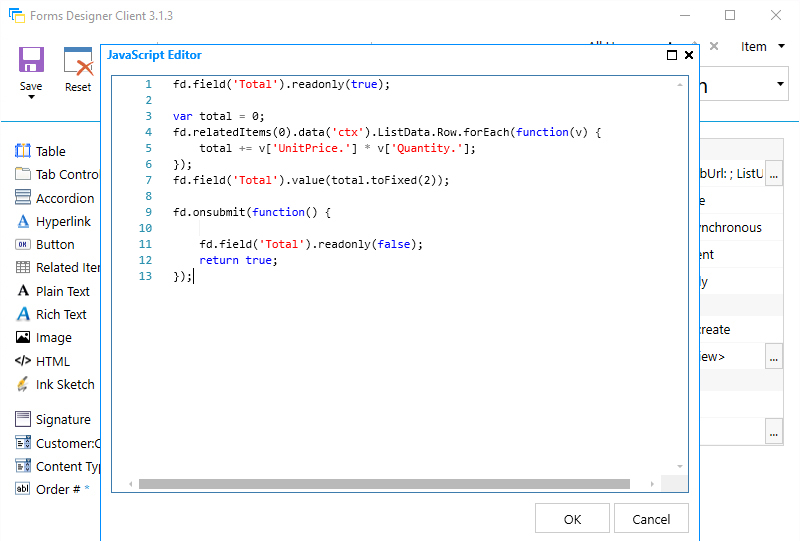 Make your form dynamic with JavaScript.
Forms Designer provides rich JavaScript framework based on JQuery library that allows you to add validation, conditional visibility, autofilling and other features in a short time.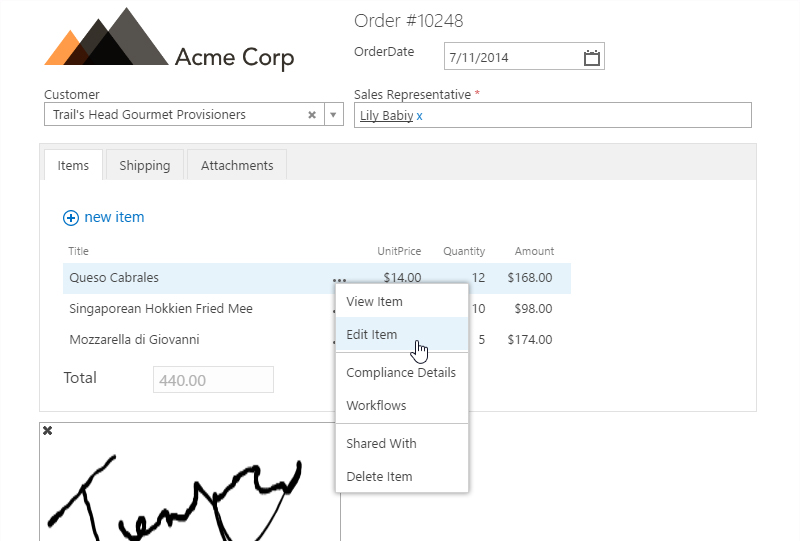 Have your own form!
The designed form is fully compatible with standard SharePoint forms, so you can make further customizations with SharePoint Designer.
---
Cross-site Lookup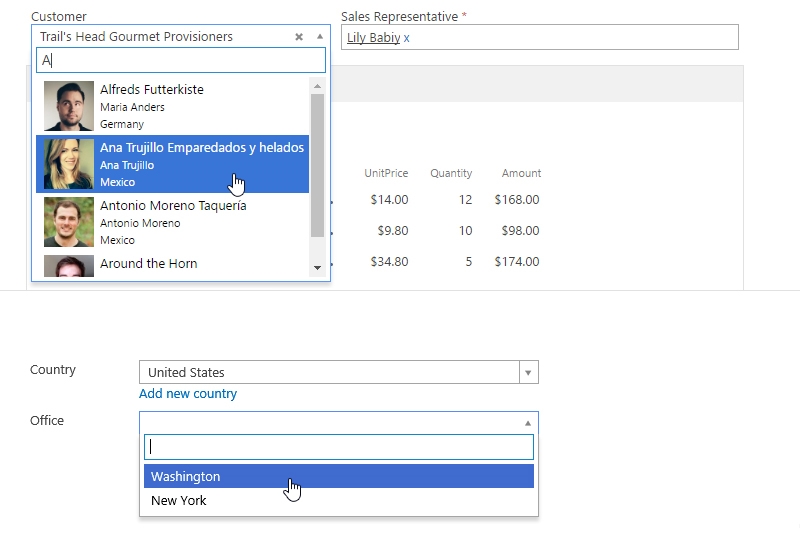 Cross-site Lookup column for SharePoint 2013, 2016, 2019, and SharePoint Online in Office 365
Cross-site lookup column allows you to link SharePoint lists and libraries from any sites within a site collection. It provides an easy-to-use select box for quick search of related items, supports lists with thousands of elements and has a great potential for tuning e.g. cascading drop-downs, filtering and sorting results, adding new items to the linked list, etc.